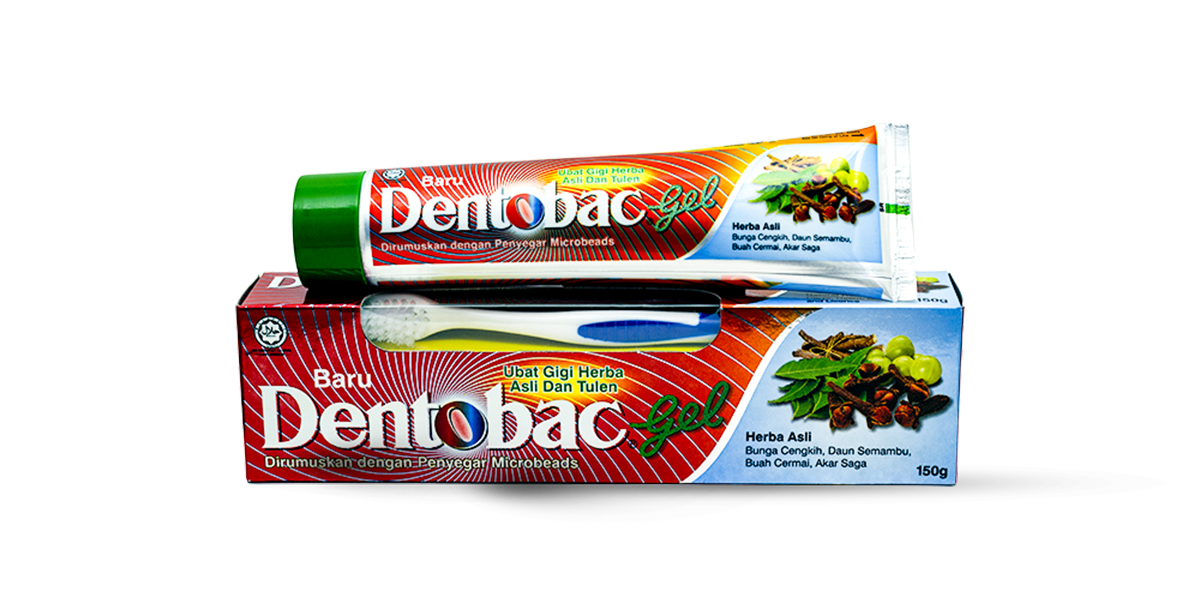 New Dentobac Gel Herbal

Toothpaste
Contains 4 special botanical ingredients as listed below. Through various studies and trials, it is believed that:
Clove (Syzygium aromaticum): Helps relieve toothache. It also fights cavity formation & teeth problems.
Neem ( Azadirachta indica): Helps control germs/bacteria causing bad breath. Fights tooth decay.
Amla (Indian Gooseberry) : Helps reduce gum inflammation Keeps gum healthy
Licorice (Glycyrrhiza Glabra) : Helps control mouth sores and blisters.
Fluoride-free

Infused with freshening microbeads to give long lasting fresh breath

Green coloured clear gel gently polishes the teeth to protect against enamel erosion.

Available in 100g, 150g and twin pack – 2 x 150g.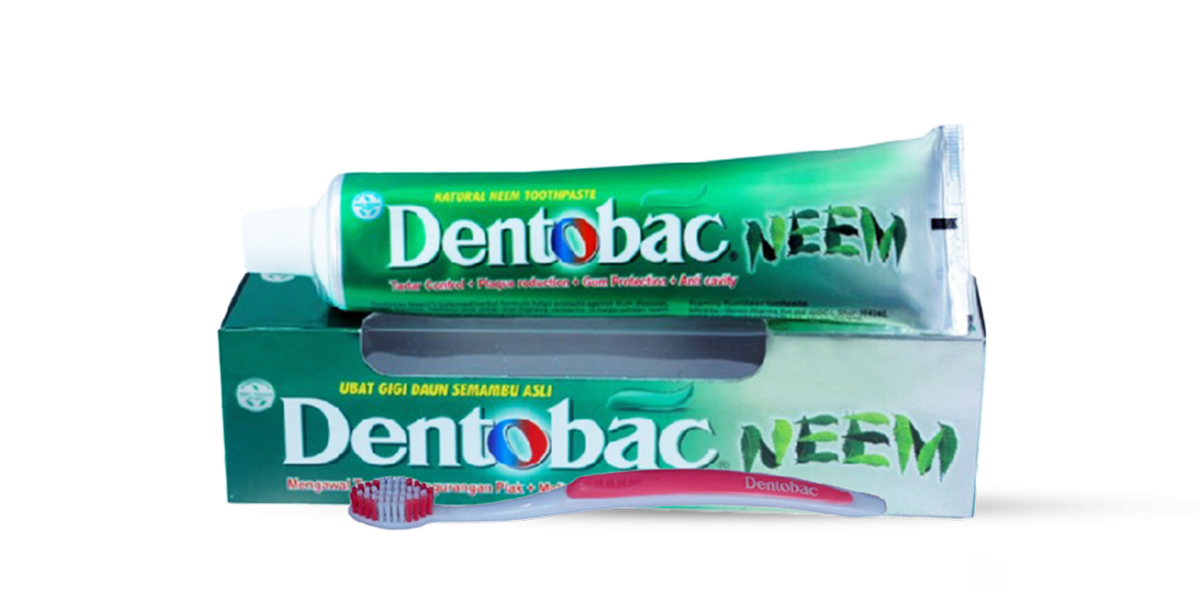 Dentobac Neem Toothpaste

With all the goodness of natural neem (Azadirachta indica) for total oral care, naturally!
Long lasting cooling mint with perceptible Neem taste.

Natural Chlorophyllin colour.

With Tea tree oil.
Available in 100g, 180g and twin pack – 180g x 2.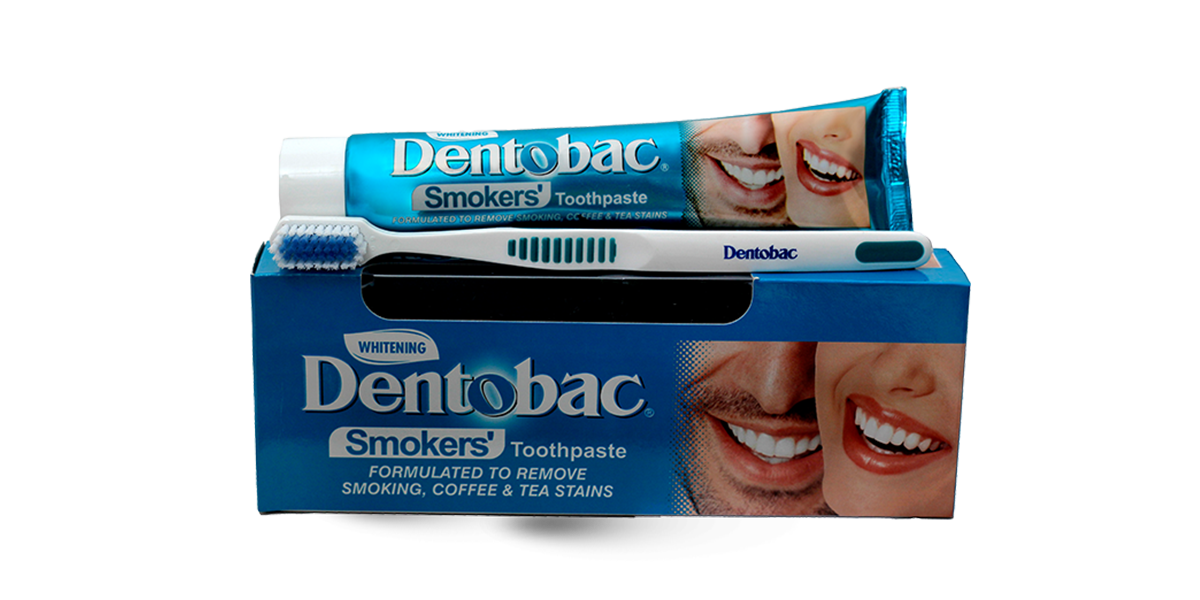 Dentobac Smokers' Toothpaste
Specially formulated whitening toothpaste to remove smoking, Coffee & Tea Stains.
Helps in removing Gutka (pan masala), Chewing tobacco stains.
Does not contain any bleaching agent or harsh abrasive, therefore all family members can use it.
Effectively removes Plaque..
Available in 150g pack.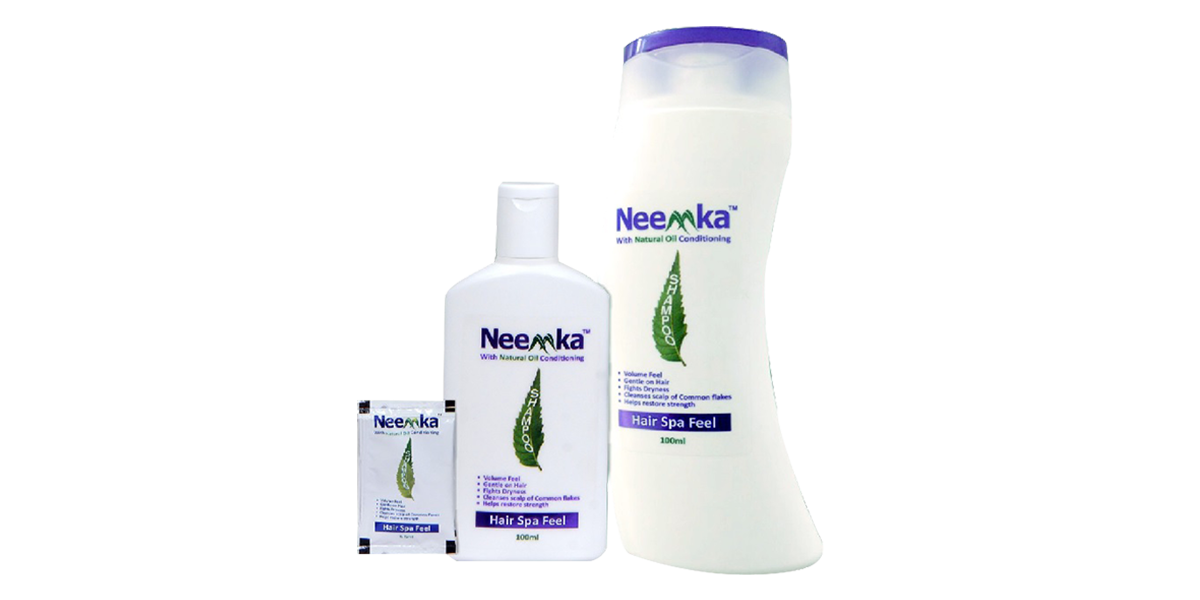 Neemka
Hair Care Shampoo
Herbal Shampoo with Natural Oil Conditioning.
Hair Spa Feel.
Volume Feel
Gentle on Hair
Fights dryness
Cleanses scalp of common flakes
Helps restore strength
Available in 100ml, 200ml and 5.5ml (sachet/travel pack)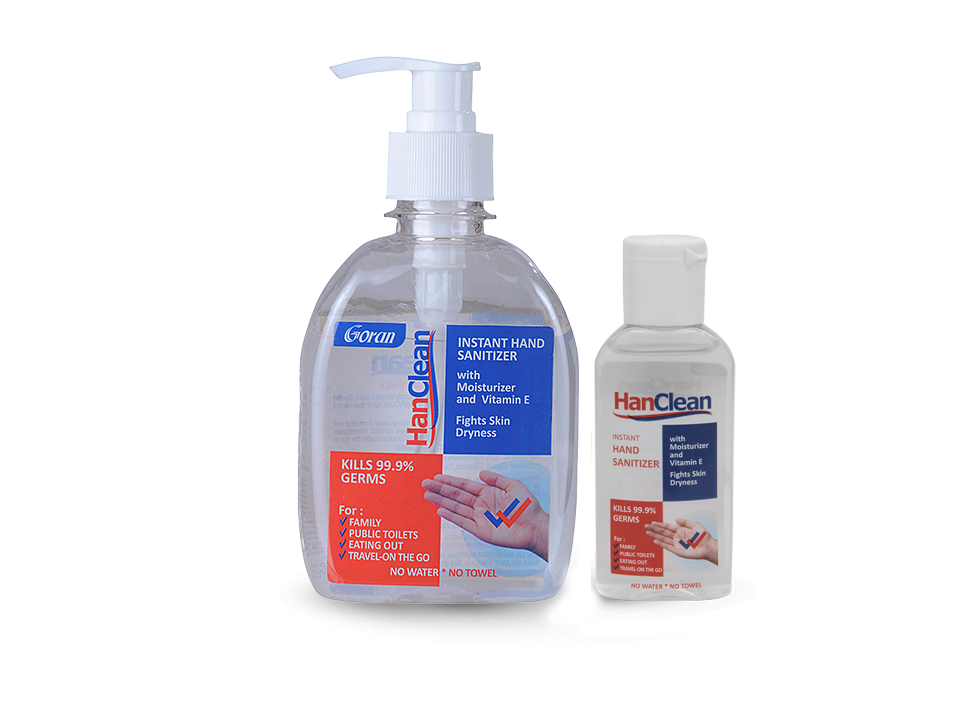 HanClean

Hand Sanitizer
Kills 99.9% germs instantly.
Smells great!
With moisturizer, fights skin dryness.
Promotes Hygiene.
Optimal strength (~76% v/v**)
Available in 25ml, 50ml and 200ml bottles.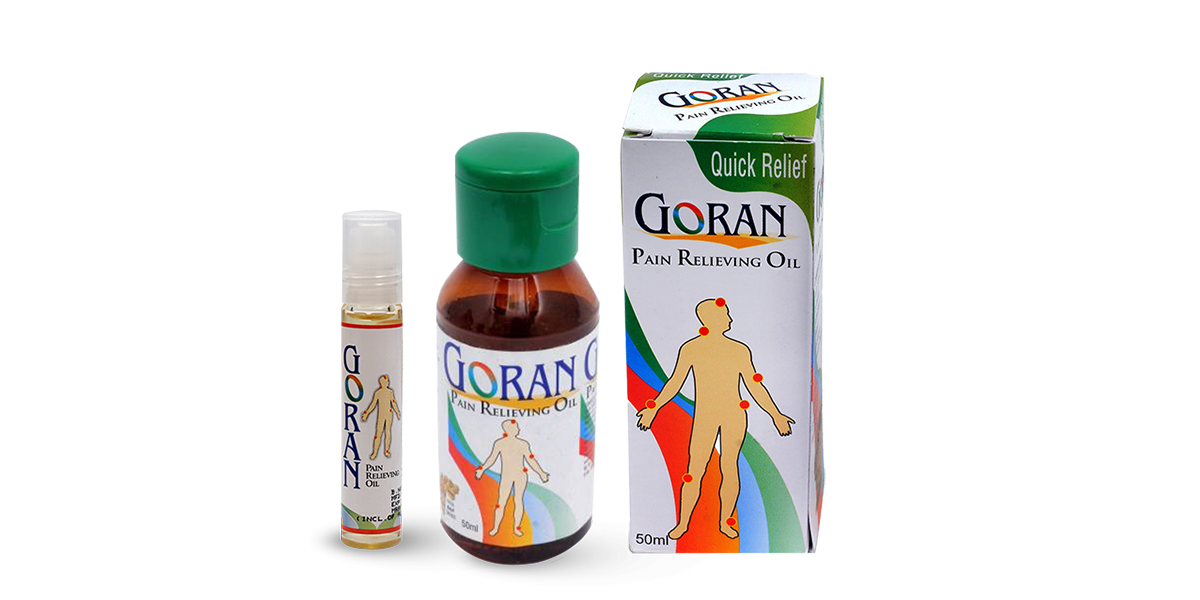 Goran Pain Relieving Oil

Useful for quick relief from Pain/Aches in Muscles, Veins, Gout, Sciatica, Synovitis, Backache, Slip disc, Sprains, Dislocation, and Spondylitis. It also helps in relieving Cold And stuffy nose, Sinus pain.
A multipurpose swift action pain relief oil.
An Ayurvedic Product

Available in 50ml flip cap bottle and 10ml roll on